Welcome to Overseas Maharashtrian Professionals and Entrepreneurs Group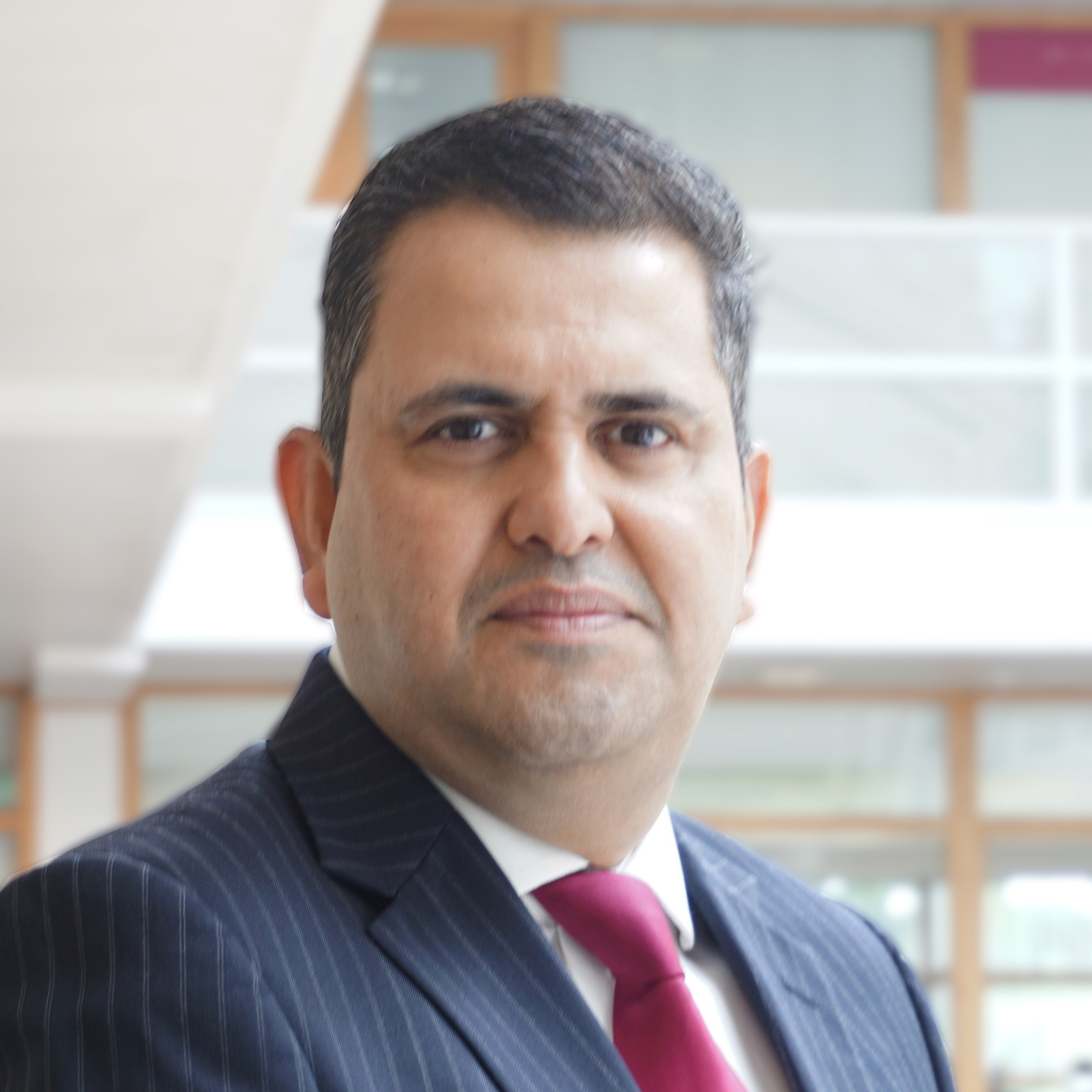 Jay Tahasildar
Jay is a software entrepreneur and a part-time real estate investor based out of Milton Keynes. He is a founder and Managing Director of Mercurius IT and Venus Resource Consultancy. He has over 20 years of successful track record in the field of large projects and information technology. Jay is well known for his networking and relationship management skills, both being key drivers of his leadership style. Jay thrives on multi-faceted challenges and enjoys growing organisations such as Mercurius & Venus. Prior to founding Mercurius, Jay has worked in various executive and managerial roles with multi-nationals such as Siemens, Tata Infotech (now TCS) & NovaSoft Information Technology. Jay holds a bachelor's degree in Electronics Engineering.
Jay is also an outdoor enthusiast and a world traveller.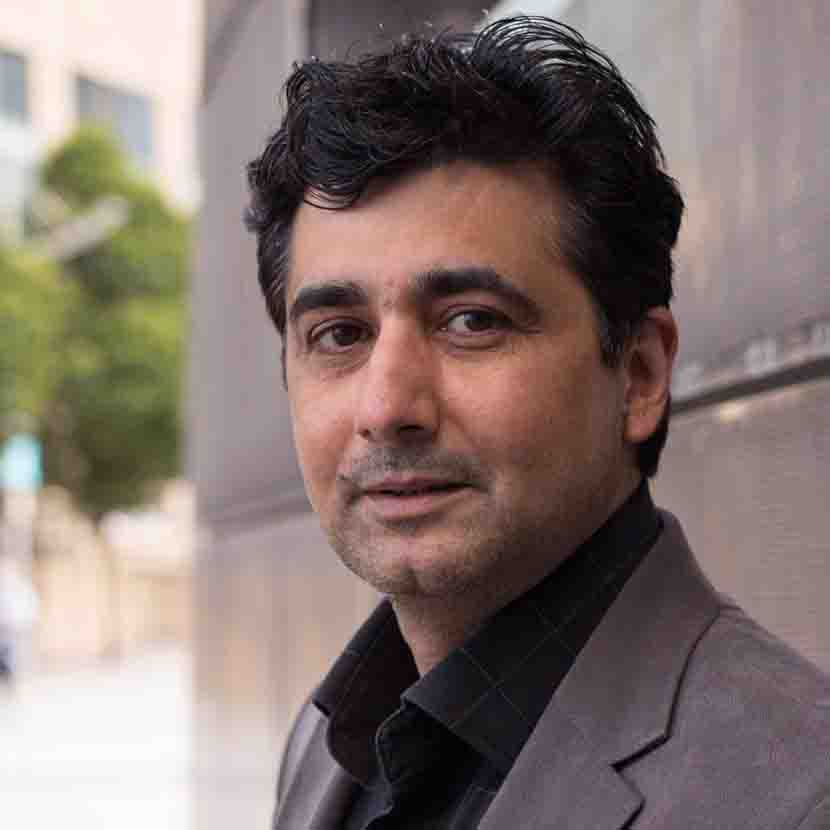 Ani Kaprekar
Ani Kaprekar is a highly creative business and community leader, with more than 30 years of multi-faceted international leadership career. Ani is engaged in a number of public-private initiatives in Technology, Entrepreneurship and Art. He has partnered with many leaders, organisations and start-up ventures as an Executive Coach, Non-Executive Director and Advisor. In all his initiatives, Ani is driven by curiosity and a strong sense of fairness.
Ani has advised global and culturally diverse organisations as an executive leader, managing portfolios of more than £50 million. In his early India career, Ani played a key role in building a large Tech venture in eGovernment sector. In the UK, Ani worked with public and private sector enterprises such as Mastek, Capita, Lex, HBoS, Lloyds and LeasePlan, amongst others, before setting up his coaching and mentoring practice, Banyan Tree Answers Ltd. He is a Certified NLP Master Practitioner and a member of the Protégé programme at The Coaching Academy, UK.
Ani is formally trained in theatre & film-craft and blends his creative skills and business acumen to create success stories of influence and impact. Ani is also a social media storyteller and followed by more than 1 million people across the world on Facebook.
Ani is a proud Mancunian and participates in many Greater Manchester city initiatives.
Ravindra Gadgil
Ravindra comes from a humble background with excellent academic qualifications. He is an Electrical Engineer with post graduation in Computer Management and Management Science. Ravi worked with L & T in India as a Marketing Professional for 14 years. Ravi moved to the UK in 1997 and has been engaged in launching and running several independent ventures including an investment club and two matrimony websites catering to targeted market segments such as US and Canada. Ravindra was encouraged to embrace an entrepreneurial spirit from childhood by his parents, and that spirit is also reflected in his enthusiastic participation in several social and charitable initiatives across the UK. Ravindra is a keen sportsman having played Hockey since childhood. He is also an avid badminton player and has been personally responsible in motivating more than 100 Maharashtrians to take up badminton for fitness and well being.
www.lagnakartavya.com — Serving prospective Brahmin Brides/Grooms across the globe
www.kolumbusmarriage.com — Serving prospective Brides/Grooms in the UK/Europe/North America/Canada and beyond 
www.levalagna.com — Website dedicated to serve Brides/Grooms from Levapatil Community across the globe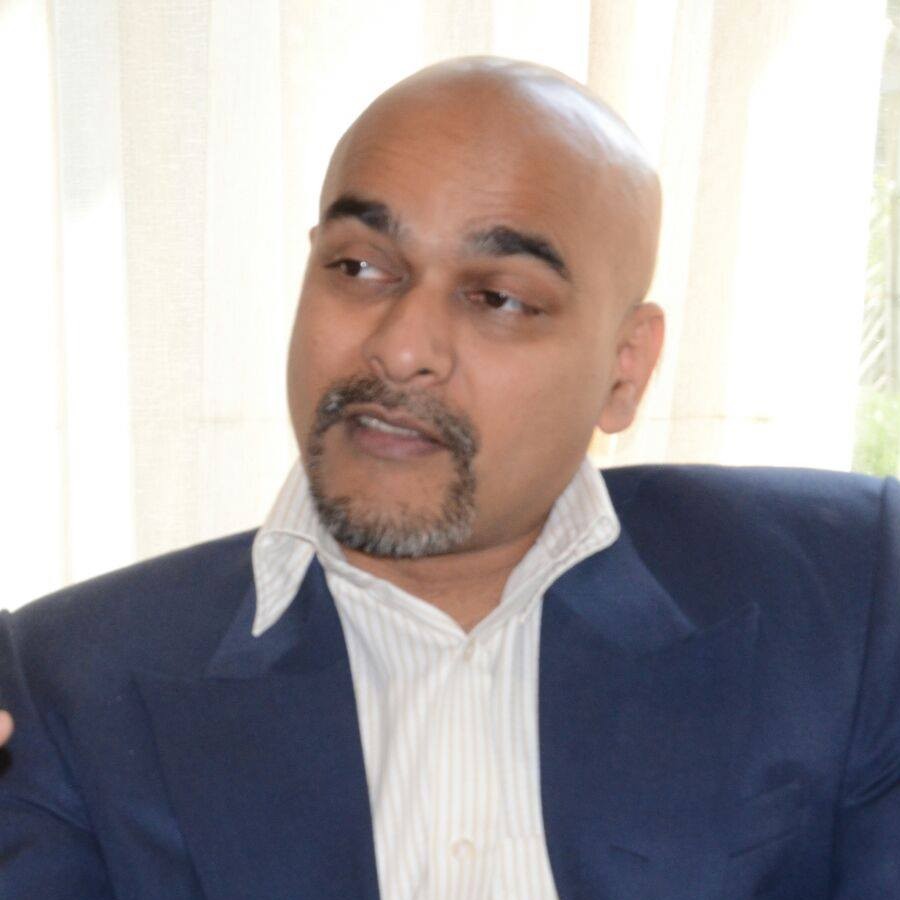 Sushil Rapatwar
Sushil holds an Engineering degree from Government College of Engineering, Pune (COEP) in Instrumentation and Control and is a Project Manager by profession. He is also an MBA from Manchester Business School. Before moving to the UK in 2002, Sushil successfully ran an Information Technology development business in Singapore. Presently in the UK he is a director of an outsourcing company Infoserve2India.com which specializes in data entry services and software development.   Sushil is well known within the UK Maharashtrian community for his organisation and participation in several socio-cultural events ranging from community festival celebrations to arts and literary festivals. Sushil is the President of Maharashtra Mandal London (MML), a historic organisation established in 1932 to serve and strengthen the fabric of Maharashtrian community within the UK. During his two reigns as President of MML he led the community to give stellar Dhol-Tasha performances at Trafalgar Square for Diwali in London (2013) and at Wembley Stadium to welcome Prime Minister Modi (2015).  He is also instrumental in starting the country wide elocution competition and countrywide ekankika (play) competition.
Sushil is an avid Badminton player and also a Badminton England certified umpire.  He is also a DJ specialising primarily in Bollywood music but also catering to house, electro & techno music.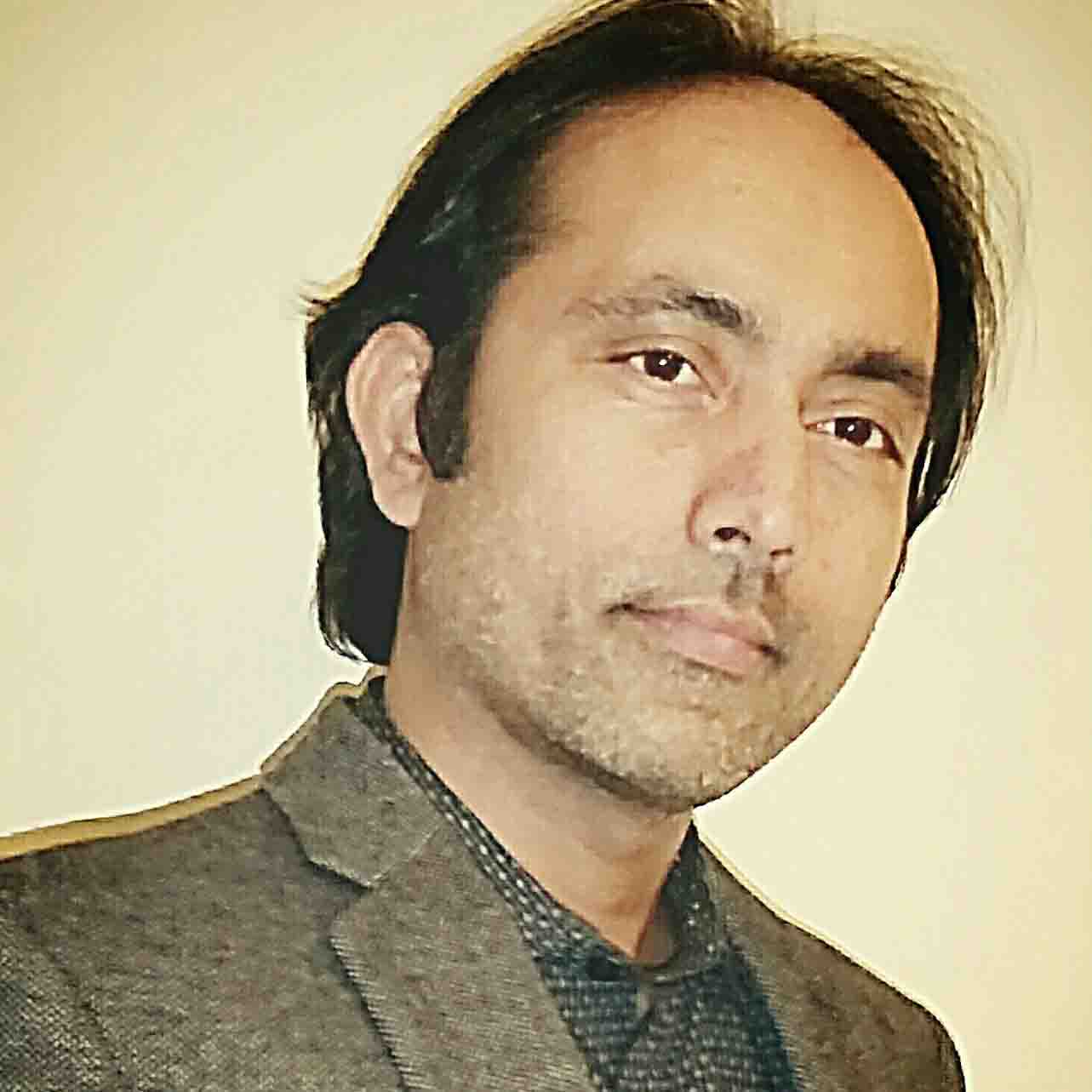 Rajan Shegunshi
Rajan is an established IT Architecture Consultant with over 2 decades of experience of working across a variety of industry domains and multi-national global enterprises.
He is a keen follower of current trends in the Startup Ecosystem and has been instrumental as a Tech Advisor and an Investor in a few ventures over the years.
He is an ardent believer in collaborative teamwork and collective intelligence. He has a strong belief in encouraging and nurturing different leadership styles in everyone that help achieve the goals; rather than stereotyping and limiting it to a few historic patterns. He loves connecting with the younger generation and believes in the energy, open mindset and the glorious possibilities they bring to the table.
On a personal front, Rajan is a die-hard artist and a trained vocalist/musician. He continues to perform across UK & Europe. He is a passionate follower of Cricket; and an enthusiast sportsman and coach. A keen interest in physics, neuroscience and philosophy keeps him occupied otherwise; to wonder about nature, universe and humanity.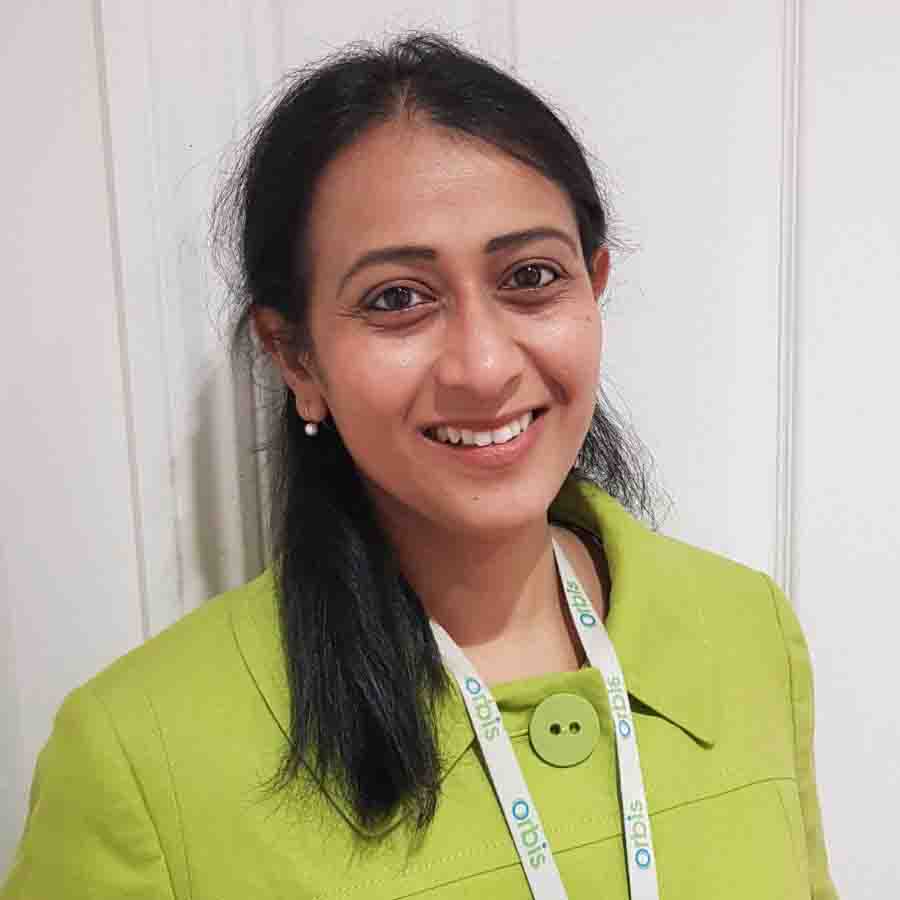 Reshma Kulkarni Deshpande
Reshma, a gold medalist both at her undergrad and the postgraduate degree in Psychology, Reshma specialises in Occupational Psychology and Cognitive Neuroscience.
Passionate about her work in the field of Behavorial Economics, Reshma has an HR industry experience of over 22 years, 15 of which has been with the local government in the UK, leading on Employee Relations, Engagement and Organisational Development.
As of 2018, she is on the verge of launching her ready mix spice pastes business that promise to introduce an authentic taste of Indian curries to the UK population.
Reshma is also a keen actress with a flair for writing and is passionate about her theatre group Rangamanch UK.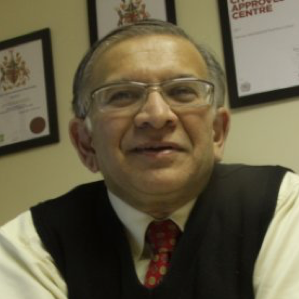 Dilip Amdekar
Dilip is the founder and Managing Director of Harrow International Business School, an UK approved education institution. He is also a Director in Digimation UK and Inkvial Games Limited which are in the business of teaching animation and manufacturing computer games. Prior to setting up these large ventures Dilip, a veteran chartered accountant, led a successful career spanning several decades across multiple continents. He started his career with Chowgule Steamships Limited in Mumbai and after five years became Financial Controller of a Dyes and Chemical Manufacturing factory in Bangkok Thailand. Five years later he was promoted as a Group Finance Director to lead the group's expansion in Europe and he left the company in 2004 to focus on his personal entrepreneurial initiatives in the UK.
Dilip has a keen interest in the fields of political history and economic development and engages in research activity in these areas.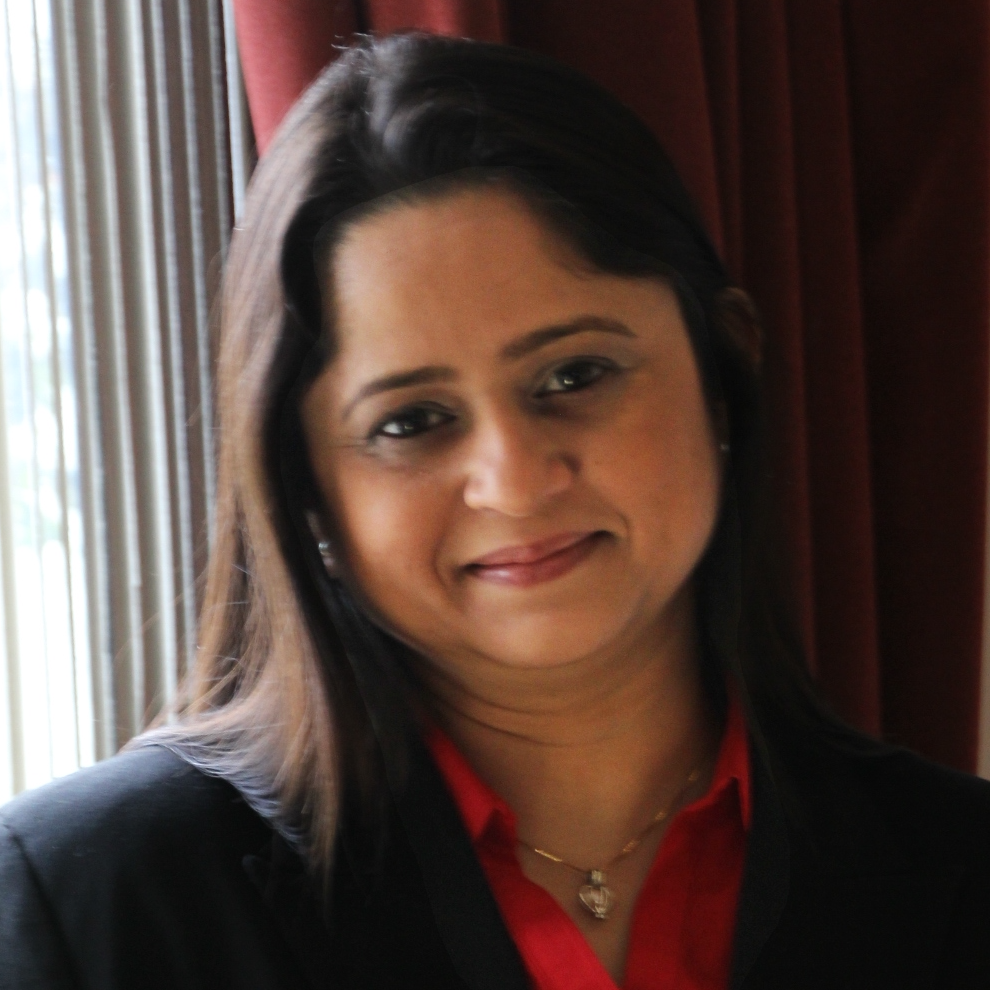 Manjiri Gokhale Joshi
Manjiri is a mega-project specialist, a mentor and an author based out of Milton Keynes. A recipient of the British High Commission Chevening scholarship (2006), she also holds an MSc in mega-project management from the Said Business School, University of Oxford. Manjiri, along with her husband Abhay Joshi co-founded Elephant Connect which specialises in facilitating corporates, governments and charities to achieve their objectives through result-oriented training and project mentoring. Elephant Connect engagements include many reputed names including Global Consultancy Group, London, Ministry of IT (Govt. of India), ICICI Lombard, Kalyani Steels, Shoppers Stop and ISS Facility Services. In her past career Manjiri has played leadership roles in Human Resources and L & D at corporates such as Informa plc, GlobalLogic UK, ICICI Lombard and Zensar Technologies, amongst others. Manjiri has also worked as an Assistant Editor of Dataquest, a reputed publication in Information Technology industry in India.
Manjiri has authored 3 books: Inspired – Lessons from 23 contemporary inspirational leaders (co-author Dr Ganesh Natarajan), Crushes, Careers and Cell phones, Foreword- former Miss Universe Sushmita Sen; Bosses of the wild, Lessons from the corporate jungle, Foreword by Mr K V Kamath, Chairman, ICICI Bank.
Since 2009, Manjiri and Abhay have been running a charity 'Maya CARE' offering free assistance to senior citizens in India (www.mayacare.com)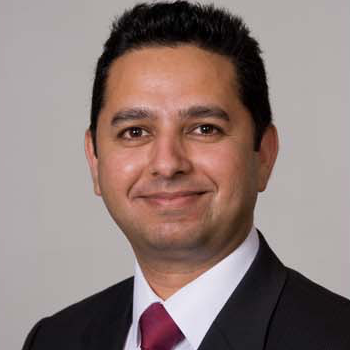 Himanshu Dasare
Himanshu is a Corporate, IP and Technology Solicitor qualified in England and Wales, Republic of India and Europe based in central London. Prior to qualifying as a solicitor, he worked in the legal departments of the Derbyshire Police Force headquarters, a US Bank and a German Energy supplier.
As a business solicitor, he has vast commercial legal experience whilst working with national and international brands and also in assisting on joint collaboration projects to facilitate establishing business presence of companies based abroad in the United Kingdom. He has international offices based in India, Dubai and the United States.
Himanshu strives to assist the community and provides guidance to new start-ups and existing businesses through his law firm Ashton Birch Solicitors.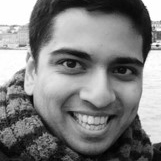 Avi Tillu
A Trader and Portfolio Manager by profession, Avi started his career at Goldman Sachs, within the esteemed Fixed Income Group. From there, he went on to join Citadel, one of the world's largest and most successful hedge funds as a Portfolio Manager, wherein he not only attained top-decile returns – without a single down year – but also developed a number of novel, proprietary strategies.
Avi's entrepreneurial activities extend beyond the workplace, including a stint as Vice President of Oxford Entrepreneurs, a member of the revered Sandbox Network and a founder of Pap, a mobile platform for anonymous, image-based polling (www.nowpap.com).
Avi's academic background is within Mathematics, wherein he achieved a First Class degree and scholarship from Magdalen College, University of Oxford. He is also a CFA charter-holder, having passed all three levels, on first attempt, with distinction.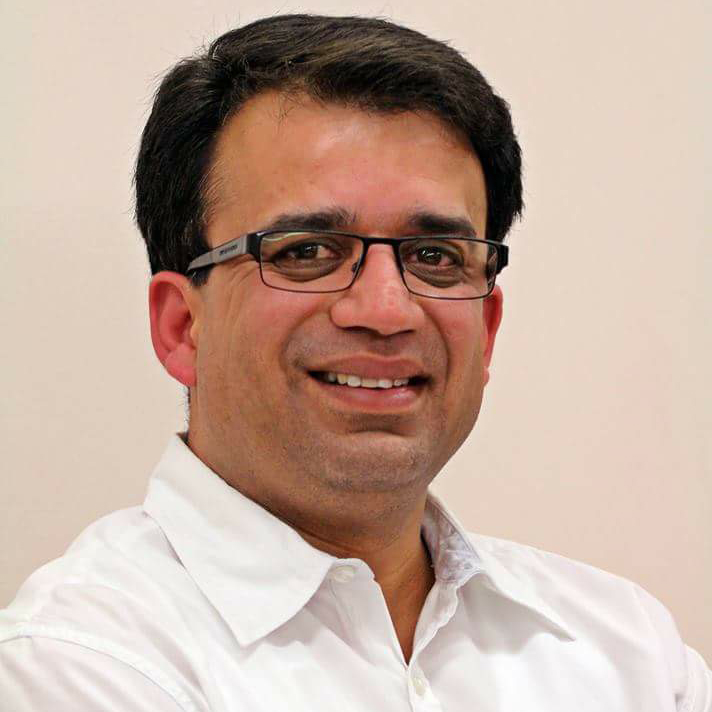 Akshay Shah
Akshay is a Chartered Certified Accountant and a Partner/Director for ACE Accounts and Tax Ltd, having qualified since 2001 Akshay has held numerous CFO/Finance Director positions in medium and large firms in and around London prior to setting up his practice in Milton Keynes. Being an entrepreneur in nature he is an avid property investor and operates various other businesses such as Chiki Ceramiki Ltd.
Married with two daughters he also is an active member and a Charter President of his local Lions Club in Milton Keynes.
An avid outdoor enthusiast he enjoys travelling, networking and meeting like-minded individuals. Akshay is also an active cyclist having completed Birmingham Bikeathon and a mountaineer with a successful expedition to Mt Kilimanjaro.